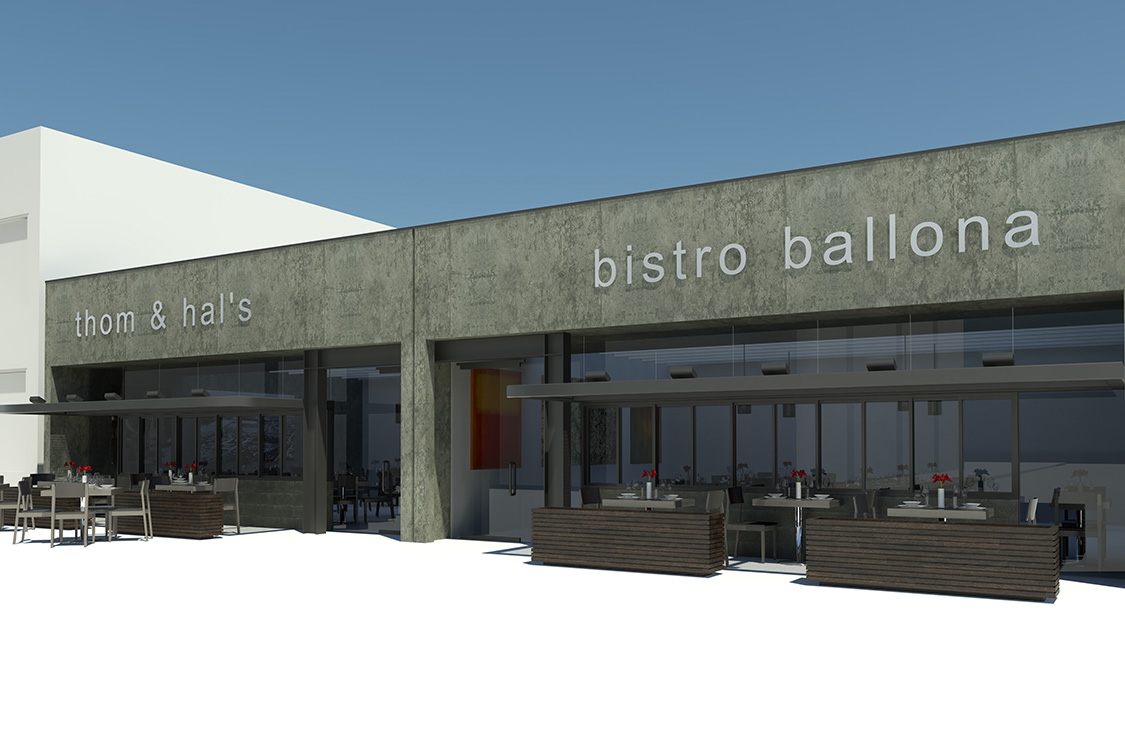 Click on any photo below to view gallery.
Bistro Ballona
This project is a building renovation for two restaurants, including Bistro Ballona, in the heart of the revitalized Downtown Culver City Commercial District. The existing building was at one time the Culver City City Hall. The design replaces the existing street facade with an operable glass wall and cantilevered metal trellises which create outdoor dining patios along the sidewalk.
The design will simultaneously transition between the indoor and outdoor dining spaces and enhance the connection between them. Located a half a block from the Pacific Culver Stadium Theater, these spaces would take part in, and contribute to, the lively pedestrian environment of the area.
CLICK ON ANY PHOTO TO VIEW GALLERY