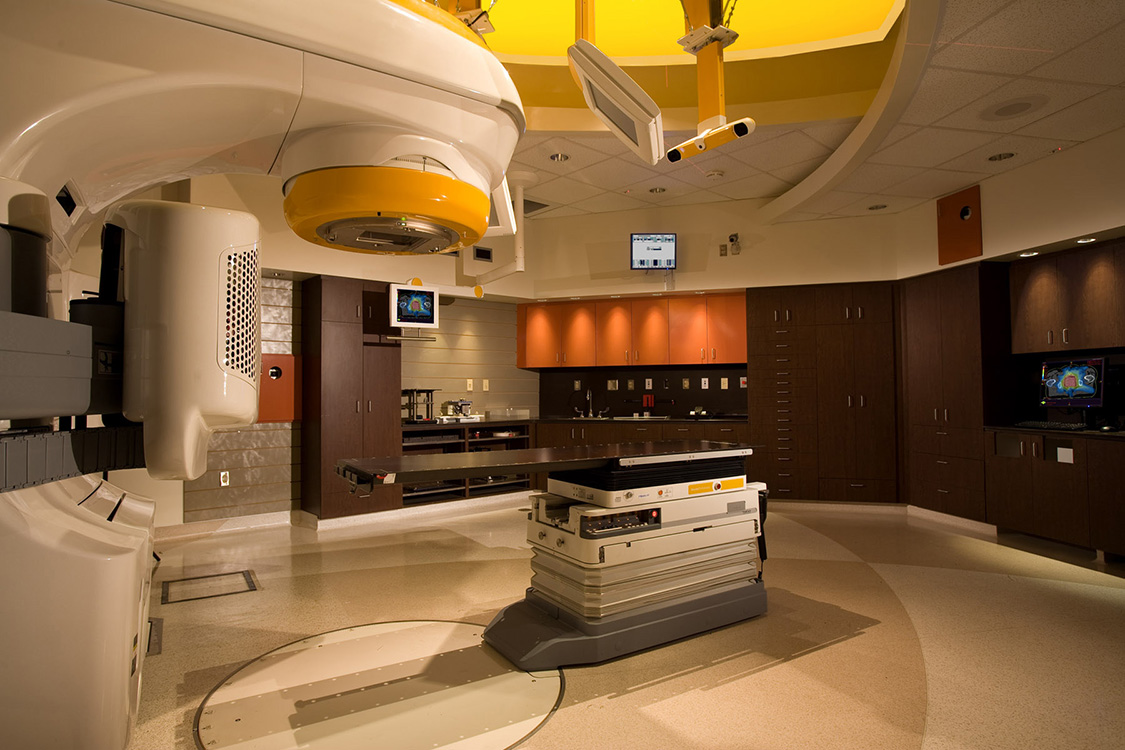 Click any photo below to view gallery.
Department of Veterans Affairs, West Los Angeles Medical Center, Linear Accelerator Suite
West Edge Architects worked with Zakian Woo Architects in the design of the Veterans Administration West Los Angeles Healthcare Center Linear Accelerator treatment suite. Accommodations for the gantry, moveable treatment couch and lasers were incorporated. Given the sensitivity of the equipment and the treatment accuracy required, quality control was of utmost concern. The suite is constructed of 8′ concrete walls and ceiling for utmost safety and an enclosure for the radiologist features controls and a closed-circuit television monitor.
CLICK ON ANY PHOTO TO VIEW GALLERY