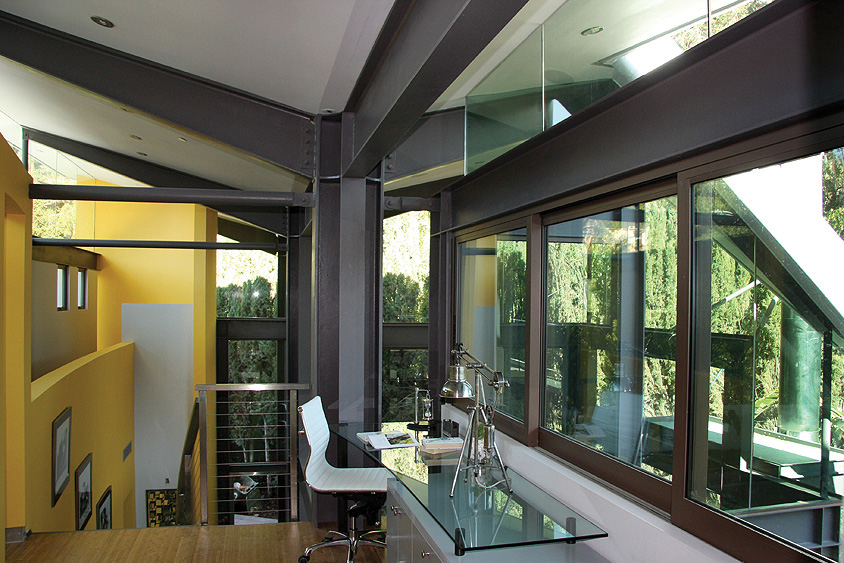 Click any photo below to view gallery.
Eastwood Residence | Laurel Canyon
A 4,000 SF residence, this addition and remodel is a contemporary reinterpretation of the classic California post-and-beam, the style of the existing structure. Like the original, the design relies upon an extensive use of glass with an emphasis on the connection between indoor and outdoor spaces.
The butterfly roof and new second floor are supported by six cruciform columns, minimizing the extent of the foundation system in the site's poor soil conditions. The steel structure also gives order and rhythm to the open, soaring interior spaces. The otherwise strong presence of the architectural elements are deliberately quieted through careful and minimized detailing, allowing the occupants to become the primary focus of the spaces.
CLICK ON ANY PHOTO TO VIEW GALLERY