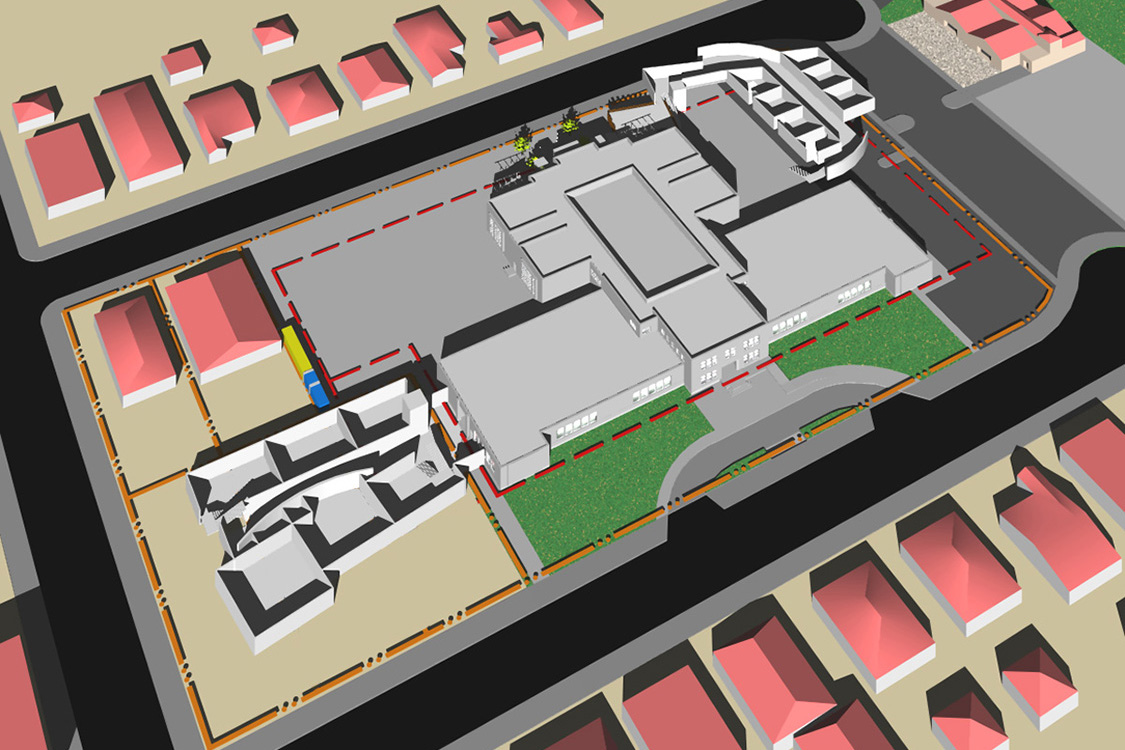 Click any photo below to view gallery.
Echo Horizon School Master Plan
CAMPUS MASTER PLAN | Echo Horizon School, Culver City, CA, 2006 | Comprehensive analysis and master plan of an existing kindergarten–6th grade private school campus dedicated to teaching hearing impaired students in a mainstream classroom environment. The study examined the growth potential of the campus and provided design proposals in response to the addition of specific program spaces identified during a strategic planning effort conducted by the school leadership, faculty and parent body.
CLICK ON ANY PHOTO TO VIEW GALLERY