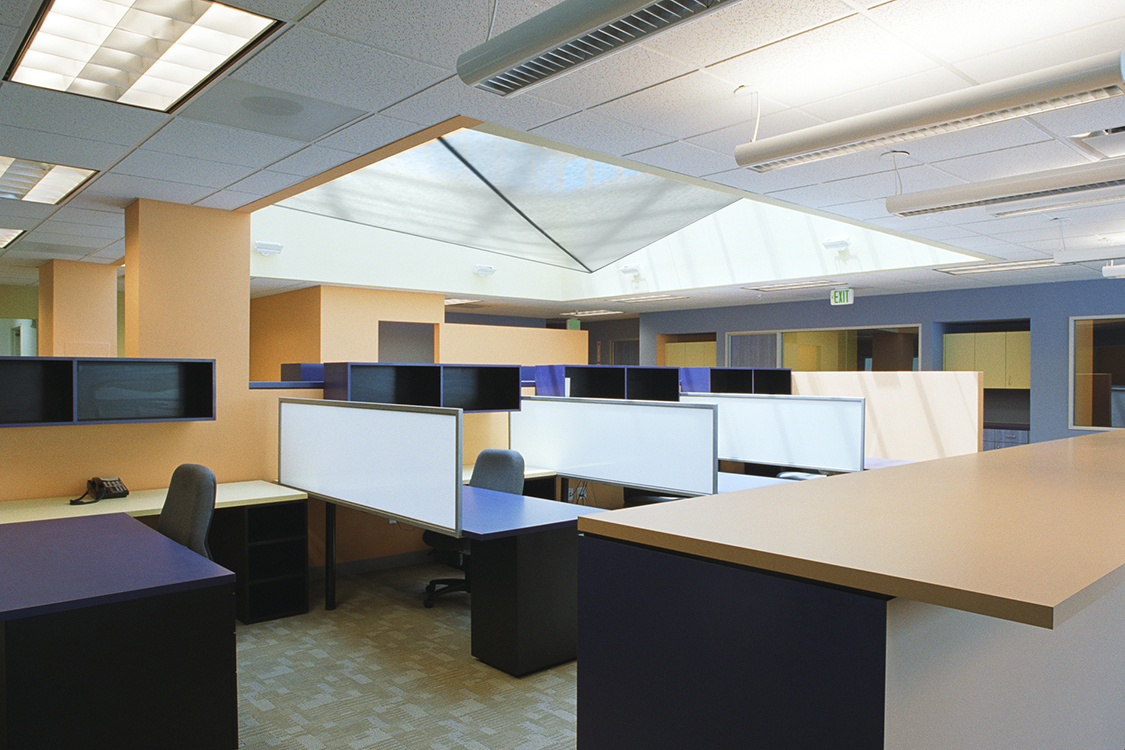 Click on any photo below to view gallery.
Innovative Engineering Group
Part of the team for the O'Connor Construction Management, Inc. project, Principal Jerry Lam of IEG asked West Edge Architects to design their offices in a recently purchased building. The program required individual and group work areas to facilitate project coordination between disciplines and to accommodate a variety of working styles among the professional staff.
Completed on an extremely economical budget and a tight construction schedule, the spaces are defined by a series of drywall and furniture panel planes organized by a rich and saturated color palette.
A folded translucent fabric scrim was designed and installed to reduce sunlight through a 20′ X 20′ skylight that dominates the center work space. Perimeter lights were also included to turn the screen into a giant reflector during late afternoon and evening.
CLICK ON ANY PHOTO TO VIEW GALLERY