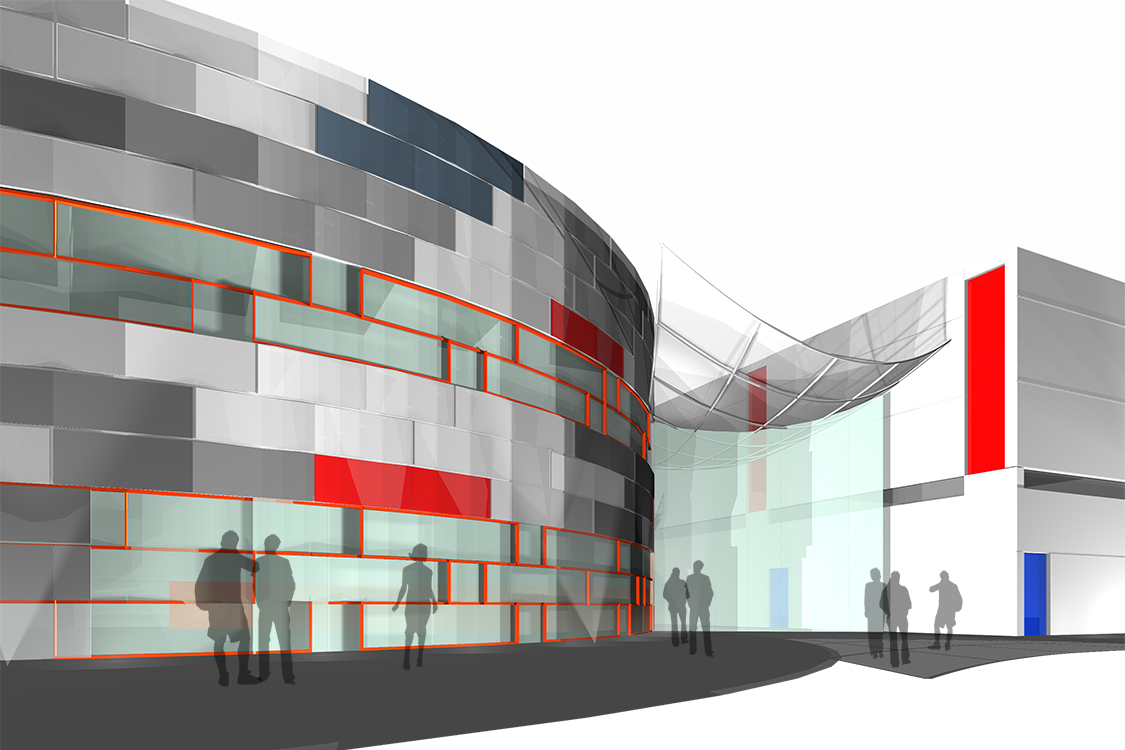 Click any photo below to view gallery.
Los Angeles Clippers Training Facility
West Edge Architects was asked to develop alternative building designs for the future practice facility for the Los Angeles Clippers professional basketball team. Located in Playa Vista at the intersection of Jefferson Boulevard and Centinela Avenue, the facility would include two basketball courts, locker and training facilities, administrative offices for the team, as well as lounge and services spaces for the players. Clipper ownership wanted a facility with a strong visual presence along the street and from the elevated 405 Freeway, a few blocks away. Two alternative designs were developed: a two-story scheme with administrative offices above the training and locker spaces; and a one-story scheme. In the two-story scheme, administrative space is stacked on top of the team training areas, freeing up an adjacent practice court area as double level volume. The notion of leveraging the facility to reinforce branding is a strong feature of the two-story concept, with the facade featuring banners and projections, establishing an interactive presence on the building's facade along a busy section of Centinela Avenue. A hybrid of the aesthetics developed for each scheme was used for the final building design.
CLICK ON ANY PHOTO TO VIEW GALLERY