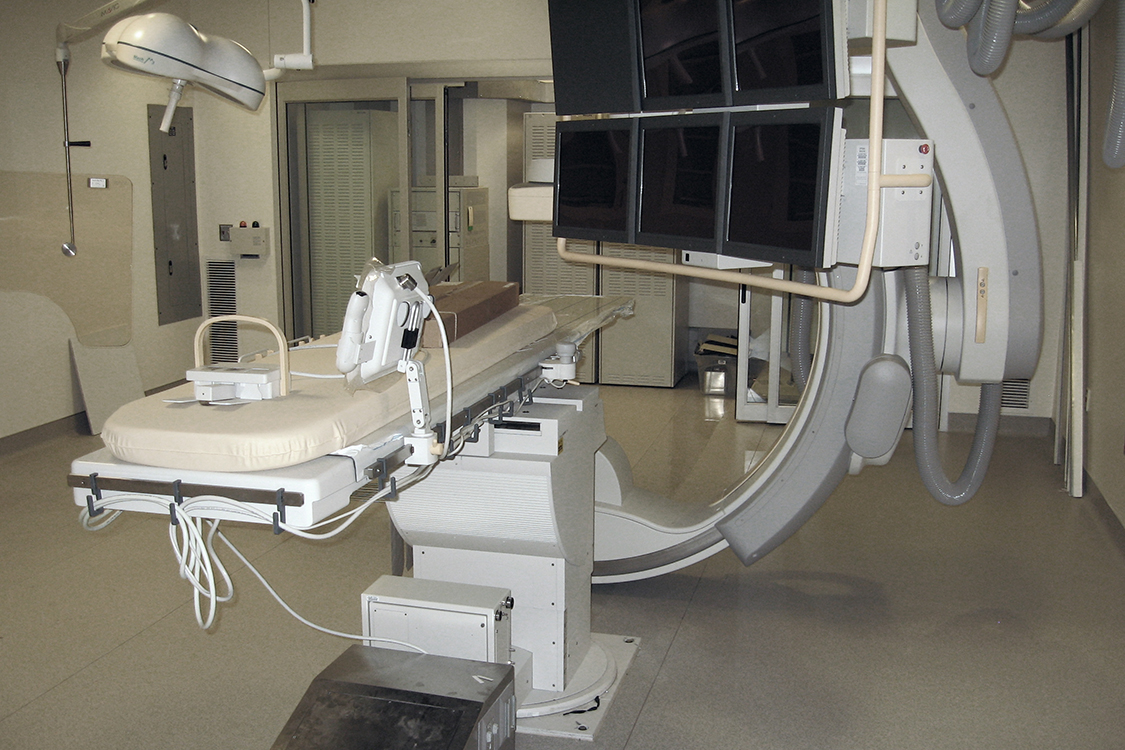 Click any photo below to view gallery.
Los Angeles County/USC Medical Center Replacement Hospital Angiography Suite
HOSPITAL | Los Angeles County/ USC Medical Center, 2008 | West Edge Architects provided Supplemental Services to address Owner Requested Changes after the completion of design. The task was to make changes to the Angiographic/ Cardiac Catheterization Imaging Systems in five rooms within the Medical Centers' Diagnostic & Treatment (DNT) Building
Our scope included a requirement to revise equipment specifications and construction drawings; to show ceiling-mounted single plane angiography imaging equipment in two rooms; ceiling-mounted single plane cardiac catheterization imaging equipment in one room; ceiling-mounted Bi-Plane Imaging System for the Electrophysiology Lab in one room; and ceiling-mounted angiography imaging system in one operating room.
We also provided specification requirements for other equipment components to improve clinical imagery, as requested.
CLICK ON ANY PHOTO TO VIEW GALLERY