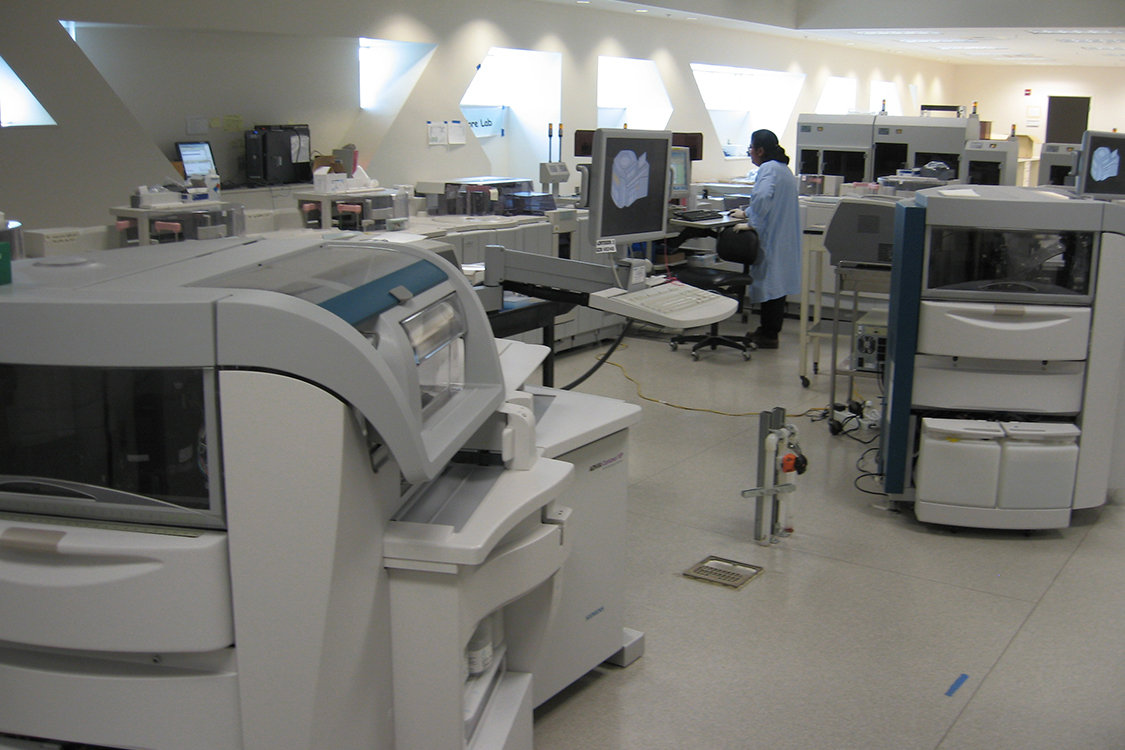 Click any photo below to view gallery.
Los Angeles County/USC Medical Center Replacement Hospital Core Laboratory
HOSPITAL | Los Angeles County/ USC Medical Center, 2008 | West Edge Architects was hired to update the Los Angeles County/USC Medical Center Core Laboratory due to equipment changes implemented during the decade-long design process. The project requirements were highly technical, addressing requirements for gas chromatography, blood gas analyzers, freezers and refrigerators, zero grade air, nitrogen, gas generators and filter systems, HVAC, mechanical, electrical and casework. All needed to be within code compliance, functionality and good laboratory practice. The A/E team's work included confirmation of physical dimensions, access/service space requirements, and connection locations for all new or relocated equipment. The team additionally oversaw the reconfiguration of the Automated Robotic Laboratory Line.
CLICK ON ANY PHOTO TO VIEW GALLERY