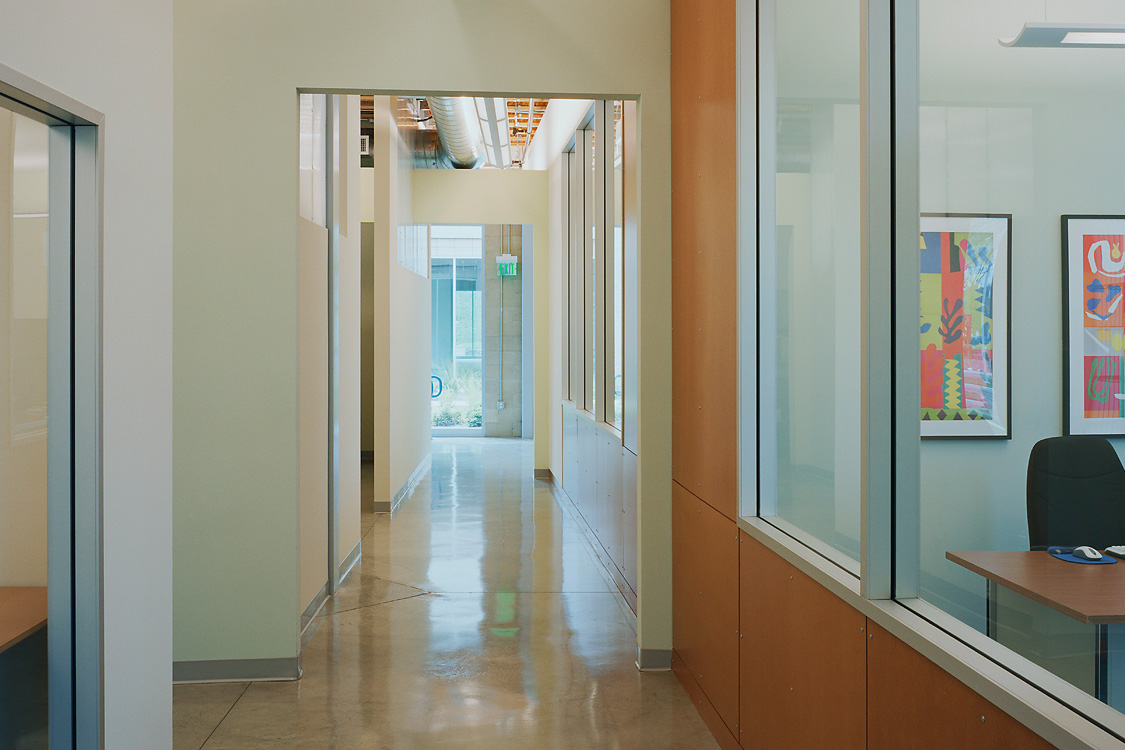 Click on any photo below to view gallery.
O'Connor Construction Management Inc.
This project is a design of the corporate offices for a Construction Management and Cost Estimating firm. It is both a response to the client's values and a vivid contrast to the traditional tenant improvement approach seen throughout the light industrial complex in which the project is located. The layering of building elements was used to draw attention not only to construction and process, but to function and interconnectedness, as well. As advocates of the exposed building systems, the client sees the design as a celebration of their work. The exposed elements are design features that add depth and complexity to the interior environment.
CLICK ON ANY PHOTO TO VIEW GALLERY