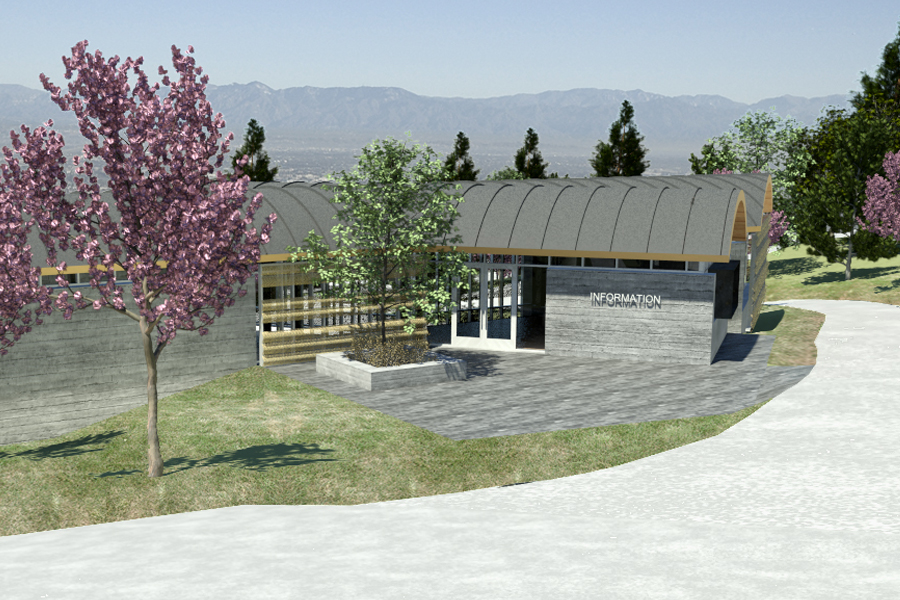 Click any photo below to view gallery.
Rio Hondo College Welcome Center
CAMPUS | Rio Hondo College, Whittier, California | In an effort to make the College's programs more accessible to the community, the Board of Trustees requested a design concept for a Welcome Center. This building would be visible from the intersection of the main entrance road of the College with the public street, and easily accessed for information, registration or financial aid applications without needing to travel into the heart of the campus, located atop a steep hillside. The facility will also serve as a security office and information center for vehicles entering campus. As such, adjustments to the campus entrance circulation have been made to permit automobiles to easily travel from the Welcome Center to different areas of campus.
CLICK ON ANY PHOTO TO VIEW GALLERY