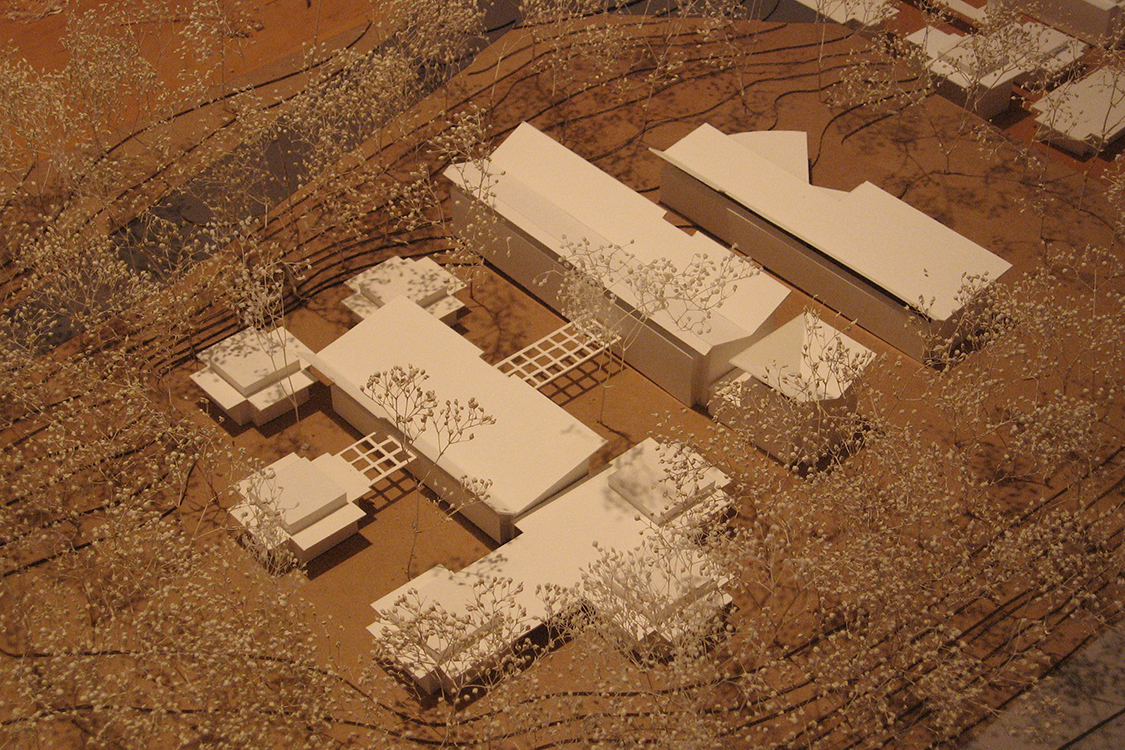 Click any photo below to view gallery.
University of California, San Diego, International Center
CAMPUS | University of California, San Diego International Center, San Diego, CA, 2009| Located in a wooded section of campus, the University of California, San Diego, International Center aims to increase the awareness and participation of both American-born students studying abroad and foreign students at the UCSD campus. It is important that the Center be well connected to the life of the campus and as visible as possible.
The facility currently is organized as a set of pavilions within a clearing. Departments are divided between multiple pavilions. We proposed the demotion of a centrally located but inefficient structure and retaining and renovating the perimeter pavilion buildings. Replacing the structure are three separate structures, linked by covered or shaded walks, that provide needed programmatic components and resolve significant organizational and building circulation deficiencies.
The diagrams, models plan and section drawings are indicative of the types of studies West Edge Architects typically undertakes to facilitate the discussion with our clients about best approach to take with any given project. Our process is collaborative and open. It includes a range of alternatives that clarify goals and identify opportunities. Our process also takes into account the details of program requirements and the overarching goals of the institution; the conditions of the site and the broader campus context. The Center includes office and counseling space for support of international students and U.S. students studying abroad.
CLICK ON ANY PHOTO TO VIEW GALLERY