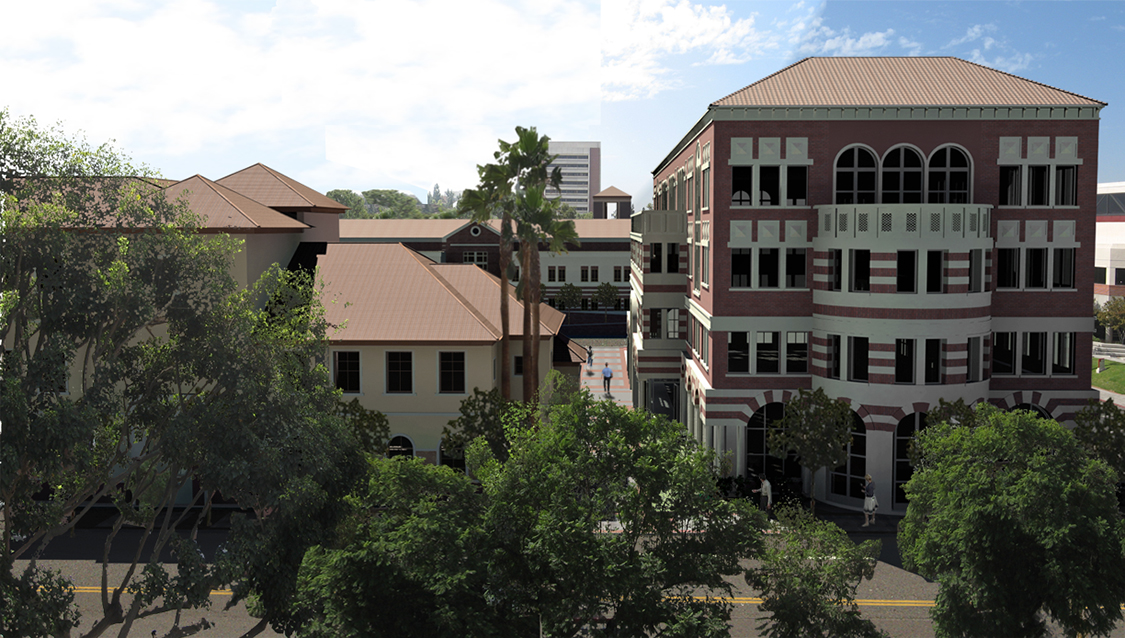 Click any photo below to view gallery.
USC Annenberg School for Communication and Journalism
CAMPUS | USC Annenberg School, Los Angeles, CA, 2010| West Edge Architects completed a concept design for the USC Annenberg School for Communication and Journalism, proposing an 85,000 GSF, five-story (including basement) building on the downtown Los Angeles campus of the University of Southern California. The project includes state-of-the-art media labs, classrooms, seminar rooms, conference and faculty offices and the deans' suite on the top floor.
The exterior of the building has been developed to be consistent with the Italian Romanesque style of the campus. The design of the interior spaces is intended to express the openness, transparency and immediacy of current media environment. The juxtaposition of the two idioms, especially present at the building's two-story high entrance lobby, draws each into sharp focus and creates a deliberate dialogue between the qualities each represents. The intent is to create an architectural expression of the mission and principles embodied in the institutions represented by and housed in the structure.
This work was undertaken as part of the University's successful fundraising campaign for the project. West Edge Architects worked with the university president, the dean of the School of Communication and Journalism and with University Capital Construction Development.
CLICK ON ANY PHOTO TO VIEW GALLERY