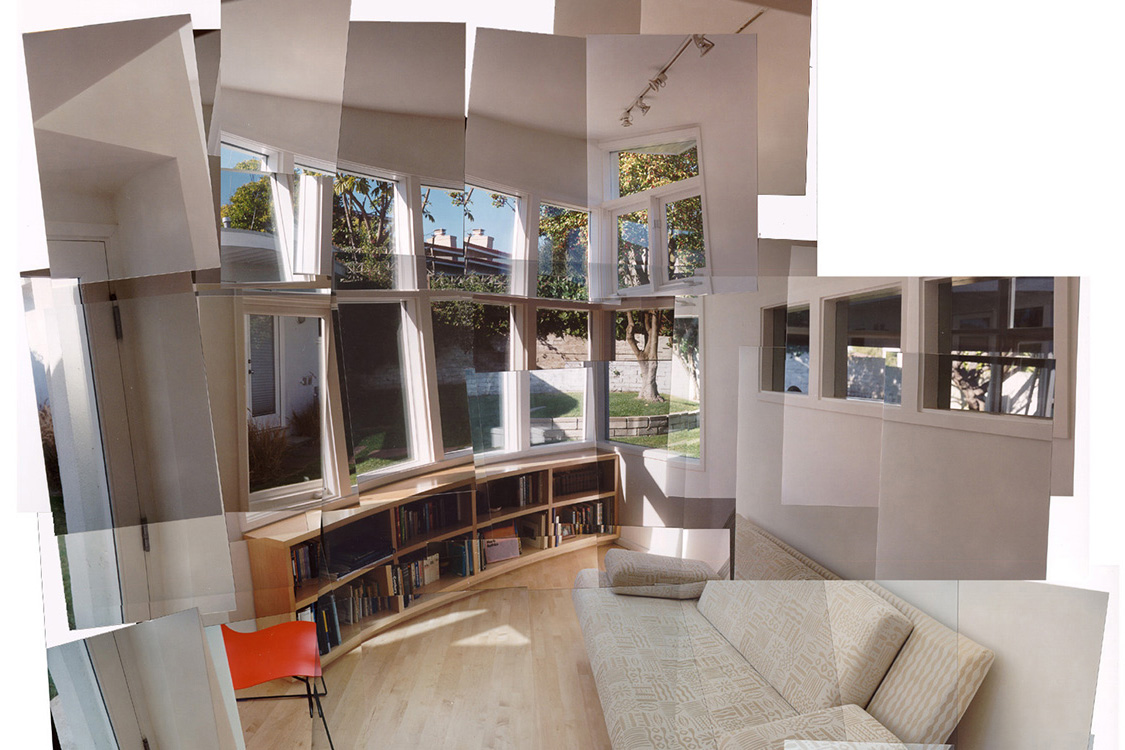 Click any photo below to view gallery.
Wing and Wing Modifications and Additions
With partial ocean and mountain views, this addition features a new bedroom, bath, closet and study on a new second level and a family room on the existing first story. The view of sailboats inspired the wing and wing design.
The configuration of walls and fenestration of the existing one-story house did not provide an opportunity to support the second-floor addition without extreme compromise. The design solution employed a steel moment frame built outside of the original structure that supports both the vertical and lateral loads of the new upper floor. This system also provides a framework for floating enclosure walls on the second-level that were shaped by criteria other than structural requirements, and therefore did not have to be orthogonal, straight, or plumb.
Computer model of the project. The original house plan is approximately an octagonal Z-shape, with the front bar of the Z set at a slightly skewed angle, to parallel the property configuration. This bar housed the living room, the east-facing wall of which was largely a carpenter-built wood window system from floor to ceiling. The 4x6 roof structure was exposed throughout, under the low-pitched roofs.

The idea was to create a compositional contrast to the geometry of the first floor, and to carefully edit views to the surrounding landscape and distant views to the ocean and mountains. Some proximate features were best left obscured, so prominent portions of the second floor enclosure walls were curved into sail-like shapes. This geometry was inspired by the boats moving in an out of the nearby marina and represented an appropriate metaphor for life in modern times, at least to the architect.
CLICK ON ANY PHOTO TO VIEW GALLERY